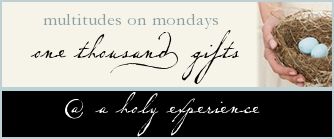 Counting with Ann......
891. Lost library book...FOUND
892. Librarian letting Charlie run the scanner to check out her own books
893. Small towns
894. Hands and knees scrubbing kitchen floors in the quietness after bedtime
895. Humming of the washer and dryer
896. Never-dwindling laundry pile
897. Never-ending sink full of dishes
898. Always-emptying pantry shelves
899. Always growing, always hungry, always eating, always dirty little ones
900. Early bedtimes...for mama too
901. Poly-covering on the greenhouse
902. Local greenhouse owners helping us on a Saturday morning
903. Charlie writing her name and finding it written on scraps of paper everywhere
God bless!