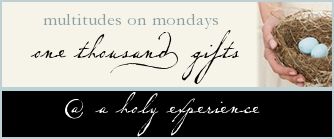 944..compliments from hubby for supper..
945..all the children cleaning their plates..
946..The Scriptures were given not to increase our knowledge, but to change our lives. ~ D.L. Moody..
947..God's Word is shallow enough to not drown the young but deep enough that the greatest theologian will never touch the bottom. ~ St. Augustine..
948..The Lord is not slow to fulfill his promise as some count slowness, but is patient toward you, not wishing that any should perish, but that all should reach repentance. ~ 2 Peter 3:9..
949..afternoons on the swingset..
950..in February..in Minnesota..
951..14 month old boy loving to be outside..
(he hears mention of outside and goes and gets his shoes)
952..little ones helping to set the table for meals..
Enjoy a blessed week!
God bless!