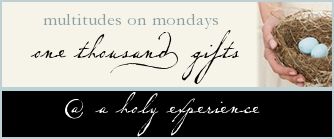 Newest Neaton ~ calf born on Friday morning
Little ones all checking on the calf
Cori peddling away
This is what happens when you have big sisters ~ sometimes you end up in a dress
Farm fresh eggs
All our blessings come from His hands.
Counting today...
953...new life on the farm...
954...mama cow handling it all on her own...
(I checked on her at 6:30am and no calf yet, Joe went out at 7:30am and she had delivered the little one shortly before that and was already taking good care of him)
955...hens laying eggs again...
956...wide variety of spring weather to get out and play in...
957...kids having fun in sun, in clouds, in dirt, in mud, in sandals, in mittens...
958...siblings playing well together ~ even if it means brothers in dresses...
959...play-dates with friends and with cousins ~ all in the same week...
961...John 12:13 ~ So they took branches of palm trees and went out to meet him, crying out, "Hosanna! Blessed is he who comes in the name of the Lord, even the King of Israel."
962...hubby compliments for the everyday things ~ clean clothes and packed lunches...
963...camera photos and videos...
Have a blessed week!